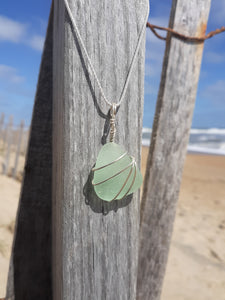 Seafoam Beachglass Necklace
Seafoam Beach Glass Necklace-Authentic Beachglass-Handcrafted Jewelry.
This Seafoam Beach Glass piece has a beautiful shape from years of being weathered and conditioned in the Ocean. I handwrapped this piece in sterling silver wire. This piece is approximately 1" x 1" and hangs from a 18" sterling silver chain.