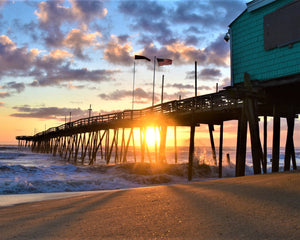 Soulshine Outer Banks Style
For this shot I layed on my stomach with the waves spraying me. I love how you see the sun rise over the ocean through the colorful Avalon Pier.
This 8"x10" signed print comes in a protective sleeve and backer board. I print each one in my studio on the Outer Banks to insure the highest quality from when I take the photo to when it is delivered to you.